FOR IMMEDIATE RELEASE
Martinsville, Va. — Today GENEDGE and the Commonwealth Center for Advanced Manufacturing (CCAM) announced they have entered into a mutual Memorandum of Understanding (MOU). This MOU indicates GENEDGE will join CCAM as a Government Member. GENEDGE is expected to officially be voted into the consortium during CCAM's March 2018 board meeting.
GENEDGE is a business consulting organization that provides the Commonwealth of Virginia's industrial and manufacturing sectors access to expert business solutions that are often only accessible to larger companies. Through its affiliation with the National Institute for Standards and Technology (NIST) and its Manufacturing Extension Partnership (MEP) network of 51 national centers, GENEDGE is able to deliver access to industry wide benchmarks and proven results-based solutions to its clients. GENEDGE helps its clients generate a sustainable competitive edge through process improvement and growth services that lead to job creation.
"As a government member GENEDGE will bring access to unique organizations and programs at the state level," explains CCAM President and CEO William T. Powers III. "Together with GENEDGE, CCAM and its members hope to strengthen all advanced manufacturing industries in the Commonwealth, regardless of size."
Bill Donohue, President & Executive Director of GENEDGE ALLIANCE said, "We are very pleased to join CCAM as a member. Through access to CCAM GENEDGE is now in a unique position to further benefit our clients' capabilities as they strategically accelerate growth, develop new markets, and commercialize new technologies."
About CCAM: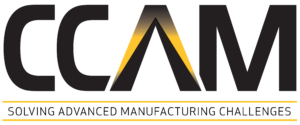 Since 2011, the Commonwealth Center for Advanced Manufacturing (CCAM) is where the best of industry, academia and government come together to solve global advanced manufacturing challenges. Members of the center utilize CCAM's resources of talent, tools, and technology to build a critical impact on advanced manufacturing. Joining CCAM saves leading industry members valuable resources, improves methodologies, and increases new product introductions. CCAM delivers solutions to modern manufacturing. www.CCAM-VA.com
About GENEDGE:
GENEDGE is the Commonwealth's management consulting enterprise whose mission is to strategically help manufacturing, technology and industrial firms innovate, compete and grow. We deliver consulting based expertise and technology transfer to nearly 200 companies each year. Our team helps clients expand, diversify, improve top & bottom line results, create jobs and sustain employment. Our national affiliation with the Manufacturing Extension Partnership (MEP) network provides access to industry-wide services and proven, results-based solutions. GENEDGE affiliates include the Manufacturing Technology Center (MTC) in Wytheville, VA and a premier network of over 51 partners and service providers. For more information please visit www.genedge.org
MEDIA CONTACT:
Betsey Odell, (804) 722-3744, Betsey.Odell@CCAM-VA.com
Linda Lancaster, (276) 732-4220, llancaster@genedge.org
# # #