April 5, 2023
By Brad Marley Contributing Editor – SME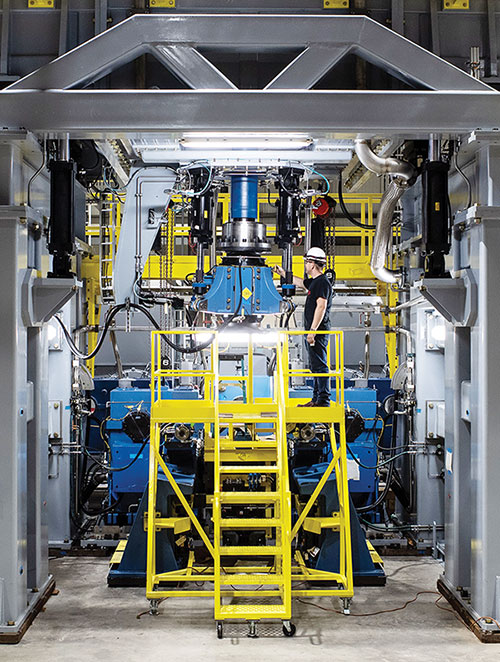 Finding the right talent has always been a struggle, no matter the industry. In a world still feeling the lingering effects of COVID-19, some industries have been able to expand their search for employees globally, as a work-from-home model was practical for many companies.
But manufacturing doesn't have the luxury of letting its employees work remotely. While some levels of management can perform job functions with a reliably strong wireless connection, most of the work done in a manufacturing environment is hands on.
This puts manufacturing companies in a bind where they are forced to find and retain talent in a local environment while the rest of the world has an unlimited talent pool from which to pull. Combine this with a manufacturing skills gap that could see more than two million jobs go unfulfilled by 2030, according to a study by consulting firm Deloitte, and you begin to understand why attracting and retaining top talent is so daunting, especially for small manufacturing shops.
Create a Talent Pipeline
Faced with this lack of available talent, many manufacturers are working to identify potential candidates at an early age when an interest in manufacturing and engineering can be nurtured.
Smaller manufacturers face obstacles their larger counterparts do not. They likely don't have the marketing budgets or the bandwidth to run formal internship programs or recruiting campaigns. Still, for some, it's worth exploring ways to overcome these challenges.
Prosper-Tech Machine & Tool, a precision machining and plastic injection tooling company in Richmond, Mich., is seeing a return on investment from exploring options to fulfill future employment needs while giving individuals the training and exposure to the industry that they won't get anywhere else.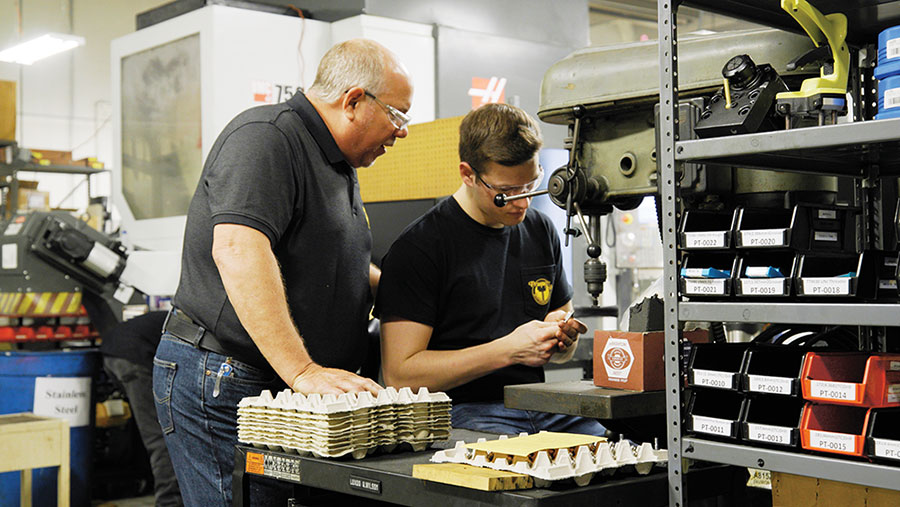 "We have implemented a strategic talent pipeline that extends from grade school all the way to college," said Heidi Devroy, CEO, Prosper-Tech. "We try to expose as many kids to manufacturing as we can because we believe it's a fruitful career path, and will increase the number of available workers when they are of age."
As part of its process, Prosper-Tech hosts elementary school students at its facility where it can provide a behind-the-scenes look at what goes into its machining operations. High schoolers get the same treatment during the company's Manufacturing Day, but with a more in-depth look as to how Prosper-Tech's products and capabilities fit into the world around them.
"When the kids come in, we show them what we make and how our products help people in their day-to-day lives," said Devroy.
Prosper-Tech's services include machining parts for prosthetic legs for children and adults. These parts play a vital role in helping improve mobility and quality of life.
"I have vivid memories of my grandfather using a wooden leg to get around," adds Devroy. "It was cumbersome and uncomfortable. It's very meaningful knowing our modern-day parts are helping people like him every day to lead more fulfilling lives."
RedViking, a multi-service engineering company with headquarters in Plymouth, Mich., is taking a similar approach to fill its potential talent pipeline, albeit one that might feel more familiar on the gridiron than on the shop floor.
"Just like a college football coach might eye a recruit, we'll look for those standouts who demonstrate a high rate of engineering proficiency from an early age and keep an eye on them until they are ready to look for employment," said Josh McNeely, RedViking's chief commercial officer.
RedViking works to identify schools in the area with top-rated programs in robotics and programming. The company then reaches out to facilitate a potential sponsorship of or investment in the group. On occasion, it even lets the students use its equipment. It's in these situations that it identifies the promising students who might one day work for RedViking.
"This method allows us to save time and money on recruiting since we can tell early on if the person is right for a position," McNeely said. "If you can help them along the path with an internship to prove they belong, you're a leg up on your competitors."
McNeely isn't alone in this thinking. According to the Society for Human Resource Management (SHRM), small businesses can foster relationships, hire their next employee, and change the trajectory of their business with interns.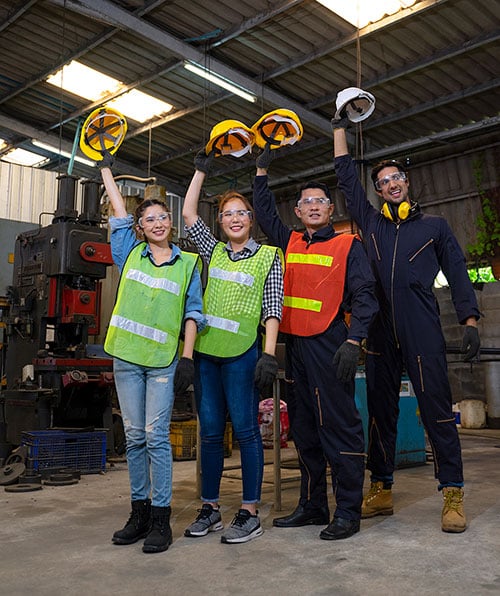 Put Culture First
In the years leading up to the pandemic, many organizations were investing money in nice-to-haves, like pinball machines and kegerators. These perks were often used in lieu of a bump in salary because they believed their workforce valued fun and the ability to connect with colleagues over monetary or other incentives.
The advent of work from home meant these office additions started collecting dust.
But the opposite is taking place in manufacturing facilities around the country. Because in-person work is critical, many manufacturers see these perks as a way to attract and retain talent.
With five employees, Synergy Additive Manufacturing LLC, based in Clinton Township, Mich., puts emphasis on ensuring every employee feels the same level of buy-in from management as they work toward the same goal.
"We try to build a culture of ownership within the walls of the company so that each employee maintains the same level of excitement for the work we do," said Aravind Jonnalagadda, CTO and co-founder. "We cross train everyone and remove hierarchies so they feel comfortable doing work that gives them a greater sense of purpose."
RedViking is approaching talent attraction from a similar angle. In a post-COVID world, it wants to ensure that the people who join the company are the right people, as opposed to those who just want a paycheck.
"We want to attract the type of person who is interested in a healthy work-life balance that includes spending time with colleagues outside of office hours," said McNeely. "Putting in a golf simulator or pool table, for instance, is nice, but it doesn't add to the culture if leadership isn't onboard."
If leadership believes in leveraging these investments to create an atmosphere that people want to spend time in and connect on a business and personal level, then that can lead to a more focused and invested workforce. When that happens, the employees become evangelists for the company and seek to bring in the best people.
To that point, RedViking conducts a lot of its hiring through word-of-mouth, offering referral bonuses of up to $8,000. These investments generate tangible return-on-investment and allow employees to feel valued for their contributions, all while streamlining the recruiting process.
Investing in Employees, On and Off the Line
One of the many challenges facing employees today is the skyrocketing cost of childcare. According to Child Care Aware of America's recent Child Care Affordability Analysis report, the national average price of childcare in 2021 was approximately $10,500, comprising about 10% of a married-couple family's average annual income and 35% of a single parent's income. Additionally, the increase in childcare prices slightly outpaced inflation, which was much higher than the inflation rate in prior years.
It used to be that the thought of a small or mid-sized manufacturer investing in the construction and operation of a daycare for its employees' kids would've seemed like a pipedream. But some manufacturers see it as the difference between a star recruit choosing one company over another and planting roots to grow their career.
Gentex Corp., a manufacturer of custom high-tech electronic products for the automotive, aerospace, and commercial fire protection industries, is one such company that decided in order to attract and keep top talent, it needed to give that talent ways to make their lives easier.
Based in Zeeland, Mich., Gentex is first and foremost a technology manufacturer with a wide range of core competencies, but it wouldn't be successful without its people. The company recently announced a partnership with a local educational foundation to co-develop an on-site childcare program and preschool for its employees' children at a reduced rate. At a time when daycare prices are skyrocketing, Gentex wants to have every advantage to hire the best people, so giving its people access to quality childcare became a priority.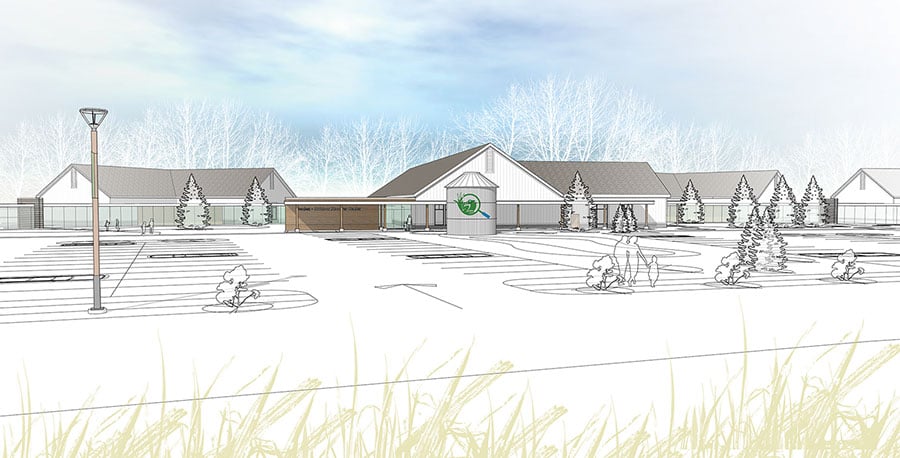 "We continue to seek innovative ways to ensure Gentex is the employer of choice in West Michigan," said Steve Downing, president and CEO. "The low availability and high cost of childcare has long been a barrier to employment, and we want to remove that obstacle so more people can experience the benefits of being a member of team Gentex."
In addition, Gentex has increased its starting wages and, for the first time in company history, started offering company stock as part of its onboarding.
"Our new compensation program expands upon our philosophy of rewarding long-time service," said Craig Piersma, Gentex's director of marketing and corporate communications. "In addition to offering a competitive hourly rate, employees receive a quarterly bonus plus a new $5,000 restricted stock award. We believe this is an unprecedented benefit totally unique in West Michigan."
The company also recently established dedicated assembly lines for Spanish-speaking workers in order to increase its employment base. What started as a single manufacturing line on third shift has grown to over 190 Spanish-speaking team members on multiple lines and shifts.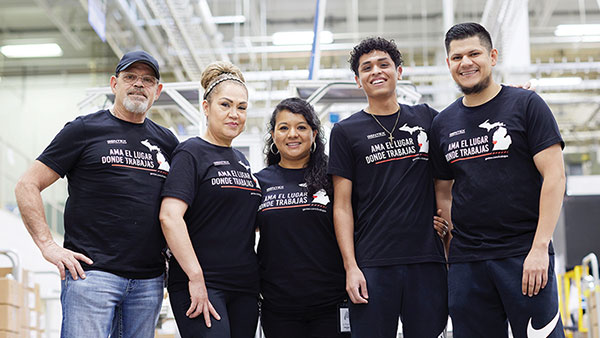 Look for Outside Help
With so many companies looking to identify the right employees at an early age to mentor and train unskilled workers, small manufacturers can lean on outside organizations and experts to help with that process.
"Organizations like the State of Michigan and Macomb County Department of Planning & Economic Development have programs in place to help connect with the right governmental entities and seek out grants that help us build our mentorship programs," Devroy explained. "This is an invaluable option for smaller manufacturers that might not have the resources or budget to invest in growing their workforce."
Synergy Additive Manufacturing has also experienced success by taking advantage of programs that match local college students with internship opportunities at local companies. This can be a boon for the employer that needs to hire good help, and the student who wants to kickstart a career.
"The Michigan STEM Forward program has been invaluable to us as we look to grow our business in the coming years," said Jonnalagadda. "Being accepted to the program means we have access to an intern database that houses hundreds of potential interns. We wouldn't be able to identify this level of talent on our own."
The drive to bring in or identify new talent is never going to go away. Ensuring those who are hired are the best possible fit is how all manufacturing and engineering companies stay competitive in an increasingly competitive industry. If they can't bring in the best of the best, then their products suffer, and that's a quick way to become obsolete.
"We spend as much time developing our human resources marketing strategy as we do our sales and marketing strategy," said McNeely, explaining that understanding the ideal candidate persona is critical in developing materials that will resonate with potential hires. "After much trial and error, we know exactly who we want to target to join our organization, so we ensure that content gets in front of them at the right time."
The world of work has changed because of the COVID-19 pandemic, forcing many organizations to rethink what's right for them from an employment perspective. And that goes for prospective employees, as well. With so many potentially gifted individuals looking for work, they find themselves in the enviable position of having their pick of jobs at a time when they are being catered to from many different directions.
Small and mid-sized manufacturers that figure out what motivates their future workforce and employ programs, rewards, and benefits that have an impact will have a leg up on their larger counterparts.
Now is not the time to hang back. The proper investment to bring in the best talent is a worthy one. If you wait too long, it might be too late, and your business might suffer the consequences. Take a tip from these manufacturers and your organization will be in a position to prosper.