Join the nation's premier online supply chain tool
CONNEX™ Virginia is an online capabilities database and connection platform created for Virginia manufacturers. Whether you're a large OEM or small supplier, CONNEX Virginia will help you adapt to changing market demands, quickly find new qualified suppliers, find new contract opportunities that you're perfectly qualified for and connect to state manufacturing resources.
Key features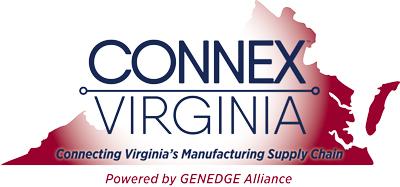 Buyers can quickly find qualified suppliers based on equipment, certifications, SBA designations, capabilities and more
Suppliers can easily discover new business opportunities and receive notification of RFI/RFQ/RFP's that they are perfectly qualified for
Visualize supply chain risks and alternate supplier suggestions
Verify suppliers and manufacturers via U.S. Gov blacklists
Showcase your company's capabilities
Reach over 140,000 manufacturers locally and nationally
Virginia-focused Resources
Since GENEDGE is sponsoring this platform, all Virginia manufacturers receive free access to CONNEX Virginia. Connex gives manufacturers immediate access to information about potential suppliers and customers within Virginia, with results filtered to match your company's specific needs.
Access to Connex National Marketplace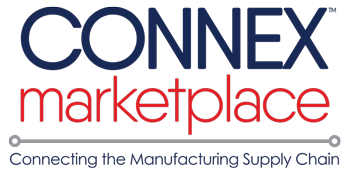 While CONNEX Virginia is free because of GENEDGE's sponsorship, Connex National Marketplace is usually available for $500/yr, giving you access to manufacturers and suppliers throughout the U.S. Connex National Marketplace is seamlessly integrated into CONNEX™ Virginia, once you sign up.
Searching made easy
Identify "Made in Virginia" and "Made in USA" resources, as well as industry-specific capabilities, certifications, and small business designations. Manufacturers can post or browse information about specific sourcing needs or strengthen weak points in their current supply chain.
The platform allows you to search by:
Certifications & Qualifications
Equipment
Geographic Regions
Industry Sector
Materials
NAICS & SIC
Products & Services
Small Business Designations
Post your RFQs, RFIs, RFPs & more
In the Marketplace Exchange Center, businesses can connect and discover new market opportunities by posting and responding to RFQs, RFIs, and RFPs. The Marketplace Exchange Center also contains a surplus material area for repurposing and facilitating the reuse of valuable materials. The platform links manufacturers that have usable waste to other organizations or companies who can use it – thus decreasing waste in the industry.
For more information
Connect with your GENEDGE Regional Growth Manager today to learn more about CONNEX Virginia!
Connect by email at: connexva@genedge.org
---
Supporting Documents and Tutorials
New Organization Profile Setup Guide
How to Invite Users to Help Manage Your Profile
How to Change or Assign User Access Roles
---
GENEDGE Alliance is proud to welcome partnering organizations from across our Commonwealth to be a part of this growing endeavor: