The GENEDGE Alliance offers the opportunity to transform small manufacturing companies in Virginia
Does your Virginia manufacturing company operate with less than 20 employees? If yes, you could be in the right place!
In our effort to continue elevating the commercial performance of manufacturers through innovative solutions and services, GENEDGE is launching a dedicated program to help companies scale their operations – the 'GENEDGE Emerging Business Program'. The program was created to help develop companies with less than 20 employees grow into a larger business.
NOTE: You must be a member of the GENEDGE Alliance in order to participate in this program and logged into your account to apply online.
The goal of this program is to offer subsidized consulting to small manufacturing companies with high growth potential. This platform will help companies identify their gaps and determine what solutions make the most sense for their business to drive growth.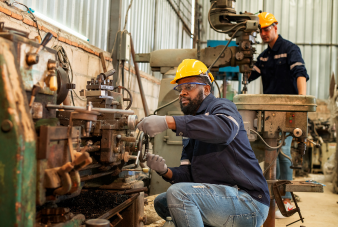 Taking A Different Approach
As a member of the Manufacturing Extension Partnership (MEP) National Network and the only MEP center in the Commonwealth of Virginia, GENEDGE provides services to help deliver the desired scale, growth, and competitive advantage needed for manufacturers to succeed.
The Emerging Business Program will be a breakaway from our current way-of-working with clients. As it stands now, we engage with a client, understand their scope, create an SOW based on discovery work, and establish payment terms before initiating the project.
With the Emerging Business Program, our processes and ways-of-working will evolve from one-time customer transactions to ongoing client support and relationship management.
Program Requirements

Virginia-Based
Applicants must be located within Virginia

Manufacturing
Categorized as one of the NIST manufacturing codes

Small Business
Designed for companies with less than 20 employees
How It Works
Through a qualifying application process, GENEDGE will strategically select companies to accept into the program via pre-determined evaluation criteria. Once a manufacturer has been selected, they will complete an assessment designed to help determine the opportunities that exist to facilitate business growth & development.
As most small businesses do not often possess the resources to immediately address and optimally navigate challenges that exist within their business, GENEDGE will pair each business with a dedicated consultant to drive identified challenges to resolution and positively impact their business operations.
The overall process is outlined in the following diagram:

Program Benefits
The Emerging Business Program was developed and created specifically for manufacturing companies who operate with 20 employees or less.
This targeted approach lays the foundation for high-value impact unique to these businesses.
The benefits of participating in the program include:
Exclusive access to web-based content designed to develop domain expertise
Data-driven insights on opportunity areas for participating operations
Subsidized 1:1 consulting to develop a roadmap specific to organizational business challenges
And More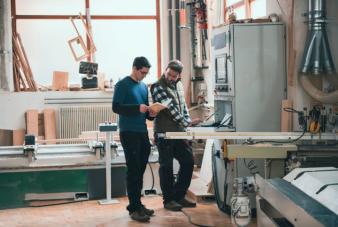 Ready To Apply?
NOTE: You must be a member of the GENEDGE Alliance in order to participate in this program and logged into your account to apply online. If you are not currently logged in, you will be redirected to the Alliance page to create an account or log into an existing account.
Questions? If you're interested in learning more or have questions, please reach out to the GENEDGE team via email at ebp@genedge.org.