Over the past few decades, manufacturing has undergone a drastic change, and it's undeniable. Large developing economies have evolved into manufacturing supergiants. A threatening recession depleted demand, and employment plunged in advanced nations. Impactedly, manufacturers have been feeling the heat from their communities to cut costs while simultaneously producing complex, quality goods.
With modern technology ever-changing, resources dwindling, and the recent pandemic forcing society to conform at an unprecedented rate, old common practices are proving insufficient. We are becoming increasingly aware that manufacturing jobs are decreasing while Virginia's manufacturing output is steadily rising. But manufacturing is still the backbone of society as it makes up 18.5 million American jobs and encompasses nearly 12% of the nation's GDP.
Current challenges propose the opportunity for manufacturing to adapt to our collective efforts. With GENEDGE, manufacturing companies will become more effective, sustainable, and resilient.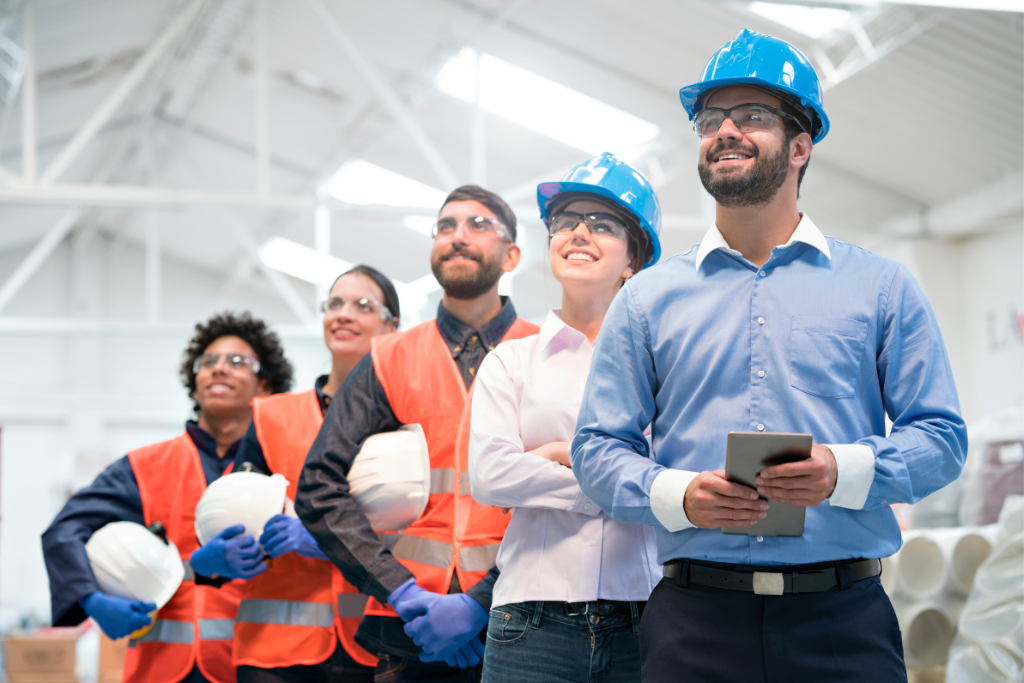 Who is GENEDGE?
Launched in 1992, GENEDGE Alliance (GENEDGE) delivers custom solutions for industrial engineering, manufacturing, and technology firms to solve operational and business challenges. This is done by leveraging federal and state funding to provide Virginia manufacturers, businesses, and other organizations with a wealth of expertise and resources. A team of experts helps solve complicated problems, increase productivity, improve economic competitiveness, and enhance technical capabilities.
Ultimately, the end goal is to ensure Virginia companies have the tools to expand and thrive.
The organization provides Virginia's emerging, small and medium manufacturing communities with the resources, programs, and tools to help them innovate, compete, and grow. With this in mind, the GENEDGE Alliance membership was recently developed to address the needs of the emerging manufacturing segment (which makes up more than 80% of manufacturing companies in VA)—more specifically, manufacturers with less than 20 employees.
GENEDGE is most notably Virginia's only manufacturing and economic development organization partnered with the Manufacturing Extension Partnership™, a public-private partnership that empowers small and medium-sized Virginia manufacturers to flourish through educational resources, industry connections, and best practices. They drive world-class performance with industry expertise and strong relationships with key allies and partners throughout the Commonwealth of Virginia. 
Some of the challenges GENEDGE drives manufacturers to overcome can be found below.
Supply Chain Disruptions
Supply chain issues are a prevalent challenge for manufacturers, typically caused by various factors such as natural disasters, geopolitical issues, or unexpected changes in demand. These disruptions can lead to delays in receiving raw materials, increased costs, and severe difficulties in meeting customer demands.
GENEDGE helps Virginia manufacturers adapt with results-based, custom solutions to streamline manufacturing companies' supply chain disruptions. Clients gain access to national and local grants and other resources through their membership in the manufacturing extension partnership national network. In turn, they receive the support they need to diversify suppliers, build partnerships, conduct risk assessments, and contingency planning.
Virginia manufacturers, suppliers, and customers can join forces to create valuable outcomes.
An example of an actionable solution, CONNEX™ Virginia, is an online capabilities database and connection platform created for Virginia manufacturers. Find more information about it here.
Operational Efficiency
Enhancing operational efficiency improves performance in an evolving workforce. GENEDGE's service delivery model focuses on accelerating growth in technology and industrial clusters and businesses. This helps manufacturers get the answers they need in a timely and effective manner while staying ahead of the competition.
GENEDGE likewise develops comprehensive commercialization plans that involve future state value stream, facilitation, and business case information. The mission to improve operational efficiency is done by implementing projects that remove barriers or expedited plans to meet goals.
The organization covers two focus areas, which combat the business complexity of evolving from a job shop to a production manufacturing or technological facility.
The other focus is physical expansion, which, when achieved with their Supply Chain Optimization Program, includes a more functional ERP system with features like real-time dashboards and a sleek facility layout. The program is designed to help Virginia companies evaluate and streamline their supply chain management. Also, import processes with counseling, strategy development, and resources to improve performance and cut costs.
Additionally, GENEDGE assists Virginia manufacturers in operating more productively by expanding to new markets, customer acquisition, and workforce development. Virginia manufacturers can focus on evolving without the stresses of internal operational problems. They achieve this by establishing partnerships, analyzing key data and research, and investing in skilled workers' employment.
Technological Advancements
GENEDGE strategically accelerates growth, develops new markets and customers, and commercializes new technology. This involves high-impact, data-driven business strategy facilitation. It is focusing on where the business should seek to position itself against competitors in three to five years.
To overcome the rapid development of modern technology, the organization consults with manufacturers to help them find the right advanced manufacturing technologies to implement into their business. As per their website, the organization "is dedicated to helping your business grow and compete by finding the most suitable Industry 4.0 technologies for manufacturing. We aim to identify tech solutions that align with your budget, business objectives, and operational needs. This alignment ensures a seamless transition into the future of manufacturing."
By embracing digital transformation, Virginia manufacturing companies can leap above competitors with cybersecurity and IT solutions. This involves DFARS Requirements Awareness & Compliance, Cybersecurity Maturity Model Certification (CMMC) audits, Department of Defense grants, and the creation of a Supplier Performance Risk System (SPRS) score. Manufacturers can ensure cybersecurity readiness and regulatory compliance, all while optimizing their digital operations.
GENEDGE Alliance Membership: What It Is and Why Virginia Manufacturers Should Sign Up
With so much at stake for the future, we need new and divergent processes that revolutionize how we manufacture. Especially since around 80% of Virginia manufacturers are comprised of only 20 or fewer employees.  That's where the GENEDGE Alliance comes in. Their national and local connections bring resources and expertise to small and midsized manufacturing companies with less than 20 employees. This support helps these companies to form a sustainable and competitive edge through process improvement, growth services, and job creation. 
The GENEDGE Alliance, Virginia's go-to resource that accelerates the growth of manufacturing and technology industrial clusters and quality jobs—was formed to address the emerging manufacturing segment. By increasing productivity, improving economic competitiveness, and enhancing their technical capabilities, manufacturers can innovate, compete, and grow.
GENEDGE Alliance members access valuable resources like information sharing, direct consulting services from GENEDGE manufacturing experts, third-party subject matter experts, and even university-based student intern teams.
Alliance members can sign up for free to address their business's common problems with the following services:
Strategy, Marketing & Commercialization
Engineering Services & Energy Management
Automation & Advanced Manufacturing
IT & Cybersecurity
Process Improvement Quality
Risk & Safety Management
Organizational Development
Supply Chain Optimization
Virginia manufacturers shouldn't delay their company's economic growth in a rapidly evolving business landscape. Join the Alliance and instantly get connected to invaluable resources.