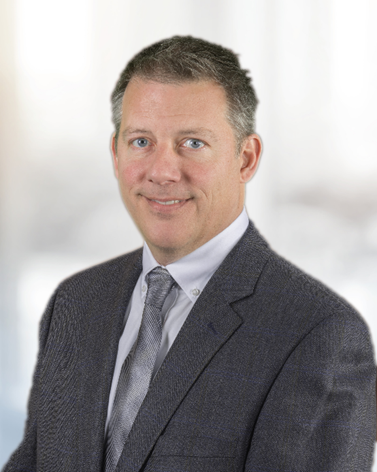 Jeff Shook has worked in so many manufacturing plants he's lost count.
"It's in the hundreds," he said, sharing his expertise in manufacturing process development across the United States and world. That global outreach includes reshoring manufacturing back to the U.S. from Japan, China, Italy, and Sweden, as well as visiting numerous other countries and facilities.
Shook, the automation and advanced manufacturing manager for GENEDGE Alliance, offers a wealth of experience in helping manufacturers operate more efficiently, strategically, and profitably.
"We offer a wide range of services and seek to be a trusted adviser to our clients," he said.
Shook works out of the GENEDGE Alliance office at Blue Ridge Community College in Weyers Cave. He travels Virginia working with clients who are seeking to improve their manufacturing processes.
He joined GENEDGE Alliance in 2016 and brings more than 30 years of engineering experience to the Alliance network. Shook's areas of expertise also include supply chain optimization, make versus buy analysis, facility layouts, capital equipment sourcing, and project management. He's a Lean Six Sigma trainer and operational excellence consultant. He studied the Toyota Production System in Kawagoe, Japan, as a supplier of Lexus car stereos.
When most companies make changes to their existing manufacturing process, he explained, it's done in small, incremental steps or perhaps with a single piece of equipment. Shook looks at new products and manufacturing lines to develop new approaches for doing business.
"It's exciting, tying a design of a new product into a design of a manufacturing process to support that new product," he said. "I have difficulty looking at only a single part of a process, because the entire system must work together to be successful. You must look at everything that makes up the value stream, or you might not achieve what you were hoping for."
Two examples from his work in the private sector illustrate his expertise in discrete manufacturing.
As a production engineer at Pioneer Electronic Corporation, Shook led the introduction of car amplifier production in the United States as it moved from Japan. His initial design produced 50 units per day. He organized the workflow to steadily increase production, leading the negotiation and purchase of the first production line. By the time he left six years later, he had established three manufacturing lines producing 34 different models at a rate of 3,000 car amplifiers a day.
Later at Daikin Applied Americas, which designs and manufactures advanced commercial and industrial HVAC systems, he performed a similar role in insourcing manufacturing and creating an efficient lean manufacturing process to support it. After Daikin purchased McQuay in 2006, he joined the newly merged company to lead the transformation of its manufacturing plant in Augusta County. His team focused on eliminating waste, down to creating "a plan for every part." The redesign specifically converted the manufacturing of chillers from a station build into a flow line, ultimately doubling business.
Shook has a lifelong curiosity in how machines work.
At age 5, his mother gave him a coveted watch featuring "Charlie the Tuna," the cartoon mascot for the StarKist brand. His childhood best friend had a broken watch, which they wanted to figure out how to repair. Inspiration struck when young Shook retrieved his new watch, smashed it open with a hammer, and exposed the inner workings – much to his mother's chagrin.
"Ever since then, I have been a person who thinks in terms of how do things work and how are they put together," he said. "That's what we offer at the GENEDGE Alliance."
To get in touch with Jeff, go HERE.