About GENEDGE
Launched in 1992, GENEDGE Alliance (GENEDGE) delivers custom solutions to solve the operational and business challenges Virginia's engineering, manufacturing, and technology firms face. Our number one goal is to make sure Virginia companies have what they need to grow and thrive in Virginia.
GENEDGE leverages federal and state funding to provide a wealth of expertise and resources to Virginia manufacturers, businesses, and other organizations. GENEDGE's experts can help you solve problems, increase productivity, improve economic competitiveness, and enhance your technical capabilities.
GENEDGE is Virginia's only manufacturing and economic development organization partnered with the Manufacturing Extension Partnership,™ a public-private partnership that empowers small and medium-sized manufacturers to grow and thrive through educational resources, industry connections, and best practices.
GENEDGE values collaboration, and is grateful for the ongoing support and results achieved because of our strong relationships established with key allies and partners through out the Commonwealth of Virginia.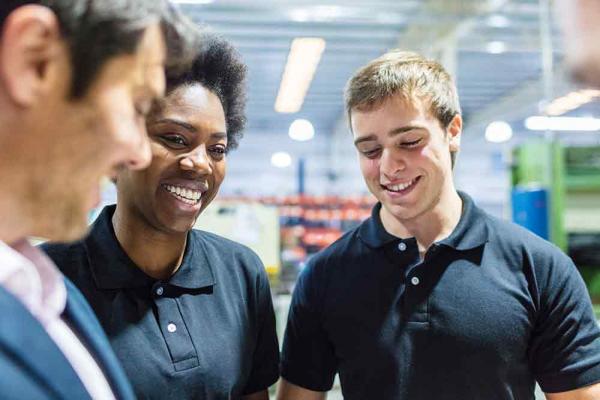 GENEDGE Offers Solutions
To be successful and stay competitive in manufacturing, technology, or engineering in the Commonwealth of Virginia, you need solutions to some common questions:
How can I run our operations more efficiently?
How do I bring new ideas and new products to market?
How do I win more contracts?
How do I find employees with the right skills?
How can I keep our computer network and files safe and DoD compliant?
Where can I find help for these and other needs?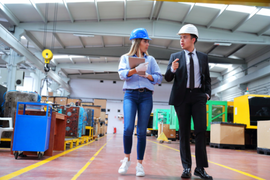 What We Can Do for You
We deliver customized consulting services to manufacturing, technology, and engineering companies throughout Virginia. Our low-cost, high-value services are designed to meet your team's unique needs so you can:
Innovate: Gain insight to leverage innovation, respond to changing technology, and accelerate development
Compete: Enhance your firm's global competitiveness, improve performance, and respond to a changing workforce
Grow: Strategically accelerate your growth, develop new markets and customers, and commercialize new technology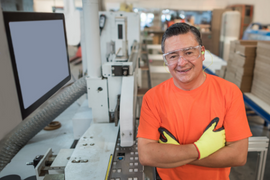 Best-In-Class for Virginia's Manufacturers
Virginia manufacturers, businesses, and other organizations can count on GENEDGE as their go-to resource for business solutions. From optimizing your supply chain, to enhancing the reliability of your production line and the quality of your products, to leveraging new technology and approaches, the experts at GENEDGE can help you drive world-class performance.