Navigating Department of Defense (DoD) regulations can be an intense task for small businesses and as Roy Luebke explains, there's no getting around it. However, understanding and implementing the requirements has proven to be time-consuming and sometimes complicated.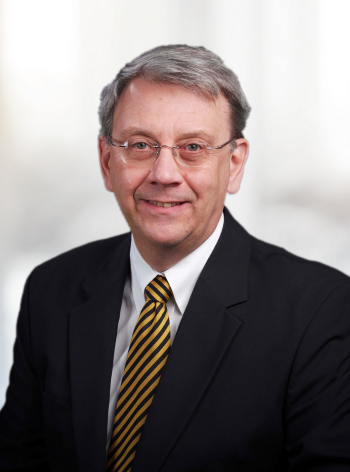 As a Strategy, Innovation and Growth Consultant with GENEDGE Alliance, Roy recognized the gap between comprehension and implementation. While building the Cybersecurity practice within GENEDGE Alliance, he also created a structured method to providing guidance and support to help small businesses reach full compliance with Defense Federal Acquisition Regulation Supplement (DFARS).
"Since we started this, over four years ago, I've worked with more than 200 companies. The vast majority of them have under 20 employees," said Roy.
The Alliance strategy includes partnering with different companies that have specific subject matter expertise. This has led to organizing the process into two phases. The first phase involves a semi-automated analysis of the business to determine gaps and the second phase involves remediation of those gaps and bringing the business up to specification.
This collaborative effort has also led to educational connections. While working with a Virginia community college that offered an Associate's degree in cybersecurity, one of GENEDGE's partners began hiring graduates as their subject matter experts. It linked the community college system with internships and then eventually full-time jobs. This provided an exciting opportunity for many established professionals interested in cybersecurity as a second career.
"There are a lot of jobs involved in this, when you think about it. Even though they might be small companies, we're talking about a lot of companies," Roy explained. "Out of the 200+ companies we've worked with, this probably involves well over 2,000 jobs around Virginia. So, it's thousands of jobs that are directly protected through companies meeting these regulations and continuing to do business."
In addition to guiding businesses through the DFARS process, Roy also offers his expertise in helping businesses understand the structured approach for researching their customers and markets to pinpoint business opportunities. He teaches the systemic way to break down those opportunities to figure out what new products, services, and offerings should be created, in order to grow the business.
While Roy's career extends across many industries over 40 years, his current focus remains clear – Helping small businesses in Virginia to succeed.
"The benefit of GENEDGE Alliance is having that access to very highly skilled professionals. We're able to provide high-level services to smaller companies at an affordable price," said Roy. "We like working with small businesses and growing that entrepreneurial environment. That's what we enjoy."